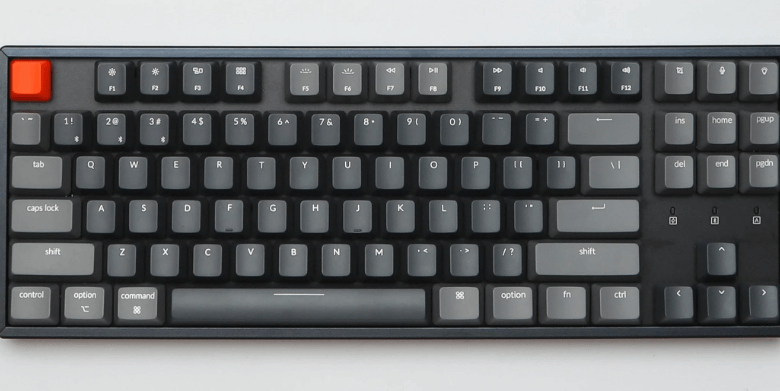 The new Keychron K8 is a versatile Tenkeyless Wireless Mechanical Keyboard. This is the first tenkeyless board from Keychron to come with hot-swappable switches.
The K8 wireless keyboard can be connected through Bluetooth 5.1. By pressing down the Fn key +1/2/3, the keyboard can be connected to a Bluetooth device. It has the option to connect up to three devices and easily switch between them within a range of 10 meters. The keyboard also has a USB Type-C wired connection.
It comes with 4000 mAh Li-Polymer battery which stands for up to 70 hours. Though it comes with Gateron switches, you can easily swap different switches in 5 seconds without soldering.
The K8 is compatible with Mac and Windows. The attractive feature is that it comes with 12 multimedia keys that, when pressed, activates virtual assistants like Cortana and Siri.
The keyboard comes with Gateron switches which can be swapped with different switches in 5 seconds without soldering. It has 87 keys and Gateron/Optical switch types. The backlight comes with an adjustable 4-level LED-backlit (White / 15+ types RGB).