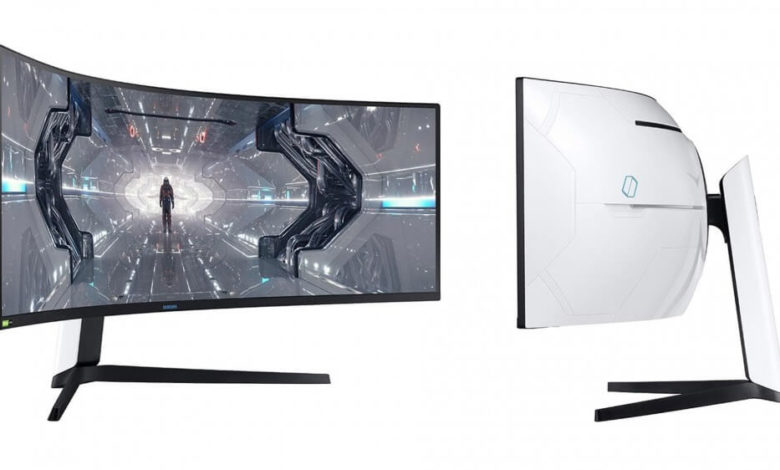 With Samsung monitors the users enjoy a more immersive entertainment experience through Samsung's Versatile High-Resolution monitors.
Samsung to launch an enormous Dual Quad High Definition (DQHD) 49″ ultra-wide monitor 32:9 aspect ratio to experience gaming in a whole new way. The monitor has a TUV certification.
Utilizing the Quantum dot technology in the G series MON G95T, Samsung has designed the Odyssey G9. It matches the curve of the human eye for maximum immersion and minimum eye strain.
"Go beyond with Odyssey"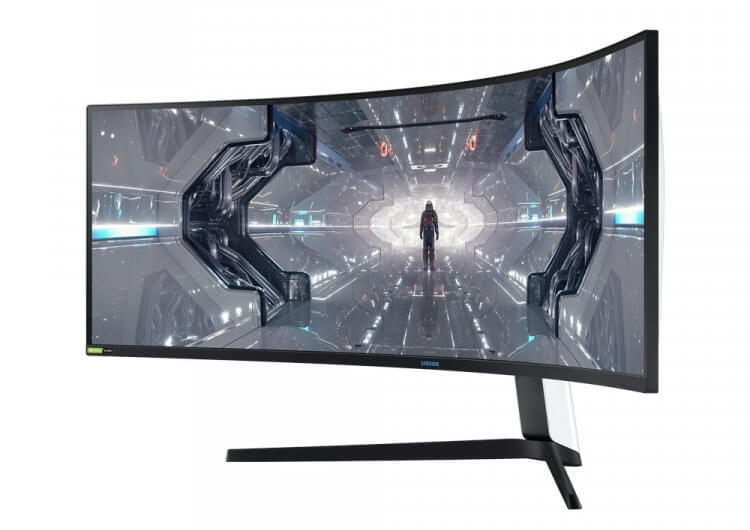 The monitor comes with the 1000R curved display at 5,120 x 1,440 resolution rate, 108.97 ppi with a rapid 240Hz refresh rate and 1ms response delay. The brightness level varies from 300 cd/m2 to 1000cd/m2.
With the cutting edge QLED technology, the company has produced from the deepest blacks to the vivid colors with 125% more color space compared to sRGB, ensuring the highest class of color reproduction.
Odyssey G9 is internally powered by AC 100~240V. The maximum power supply in stand by mode by the Display Power Management Signalling is less than 0.5.
The bunch of features increases the curiosity among the crowd. These include picture-in-picture, eye saver mode, flicker-free, gaming, image size, off timer plus, screen size optimizer, black equalizer, low input lag mode, refresh rate optimizer, super arena gaming UX, virtual AIM point, auto source switch and USB firmware update. The G-sync range and Freesync Premium/ Premium Pro range is 60 240. Both Windows and MAC OS are compatible.
The gaming world of your imagination made real
The dimensions of the Samsung monitor are 45.18 x 21.15 x 16.39 inches (with stand),
45.18 x 14.31 x 11.46 inches (without stand) and weighs about 36.8 lbs (with stand), 49.8 lbs (without stand).
Inputs include 1 HDMI (Version 2.0), 2 display ports (Version 1.4), 1 USB Hub (Version 3), and 2 USB Ports and the accessories include the power cable, display port cable, and QSG.
The new Samsung Odyssey G9 monitor is priced at $1,699.99 / ₹127831.60.