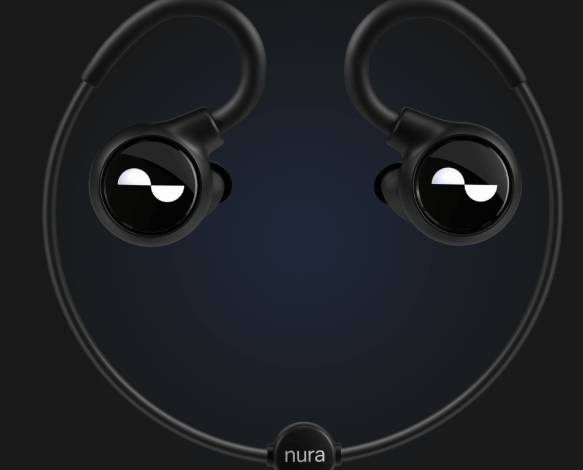 "NuraLoop are the last earphones you should ever buy"  ~  Forbes
Nura, as we know, designs and manufactures headphones that adapt the frequency response to the user's hearing, with personalized sound technology i.e., automatically measures the user's hearing sensitivities to different frequencies by monitoring otoacoustic emissions within 2 minutes.
These headphones allow users to listen to music clearly. Nura became the only company to add active noise cancellation to a headphone through a software update.
Nuraloop has two microphones on each earbud. The first is placed at the tip of where you would insert into your ears, while the second is located at 90 degrees from the first, on for the left and right earbuds.
Immerse yourself in personalised sound
The earphones offer TouchDial controls and Crystal clear voice calls and the ergonomic design provides comfort for all-day listening.
It can be connected in either way, both wired and wireless. Connect to Bluetooth HD for high-quality wireless listening or use the magnetically-attachable 3.5mm analog cable to connect to any standard analog jack.
The unique features include Personalised Sound, High Fidelity, In-Ear Monitor, In-Flight Connectivity, 16+ hour battery, Social Mode and it is sweat resistant.
The new nuraloops are accompanied with an analog cable, USB-A charging cable, travel case, 4 multi-sized ear tips, 12-month warranty card, and a 30-day satisfaction guarantee.
Nuraloops are priced at $199.00.