Gnarbox
Technology
GNARBOX 2.0: Portable SSD; a rugged backup device for pro photographers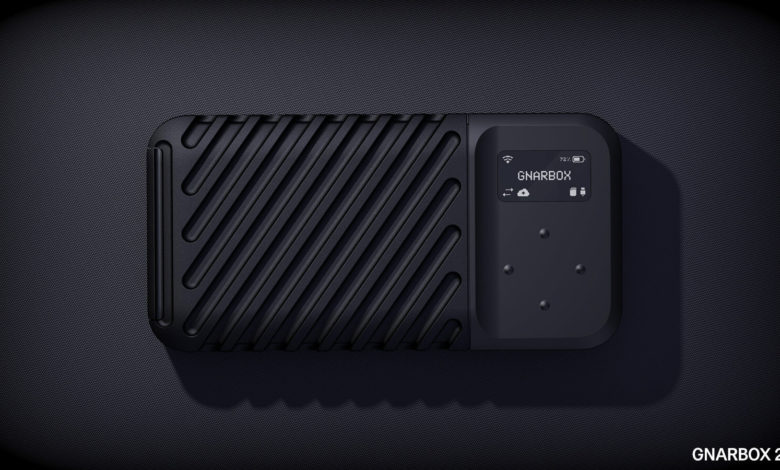 'Trusted by industry-leading photo and video professionals'
The new Gnarbox 2.0 is the best way to store photos and videos at a single touch, especially for photographers. This is the second generation of Gnarbox's backup. It is a unique combination of field photo server and mini computer.
The SSD is powered by a 2.4GHz Quadcore Intel processor. It has a storage capacity of 4GB RAM and a variety of super-fast internal storage 256GB, 512GB and 1TB. The device has an SD port itself that can transfer data at a speed of 75MB/s and it has USB-C ports that can transfer files from cameras or from card readers at up to 350MB/s.
It features an OLED display and a removable 3000mAh 7.4v Li-Ion battery. The battery life lasts for about 3-6 hours. Interfaces include two USB Type-C ports, one SD card slot, and one Micro HDMI port.
The device is compatible with iOS, Android, Mac, and Windows. It supports RAW, TIFF, JPG, and PNG image formats and H.264, H.265, ProRes, MXF, MTS video codecs.
The Gnarbox 2.0 SSD supports high-speed USB transfers which makes it simple to share photos and videos. It is shock, water, and dust resistant.
The Gnarbox is priced at $499 (256GB), $599 (512GB), and $899 (1TB).