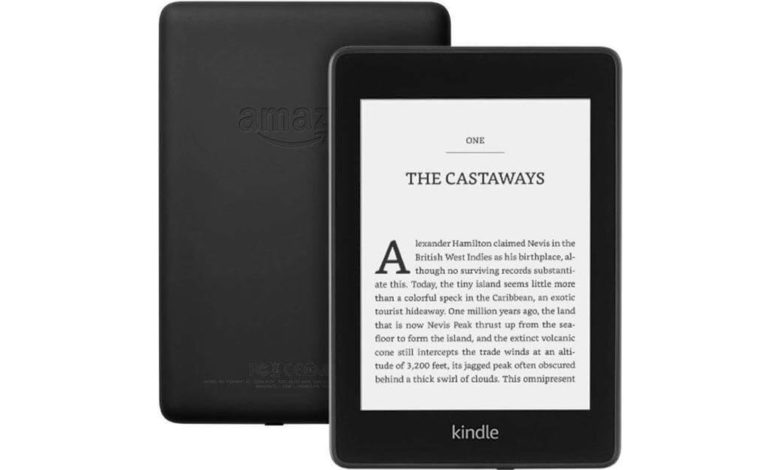 Amazon has introduced it's new 10th gen Kindle Paperwhite. The new Kindle Paperwhite is thinner, lighter, and more robust than the Kindle.
The Kindle Paperwhite has a 6" E Ink Carta, 300 ppi Anti-Glare display with optimized font technology and 16-level grayscale. The front is designed in such a way that no dust or sand stays between the screen and the bezel, and it is IPX8 waterproof. The in-built adjustable light makes the user feel like reading a real paper, both indoors and outdoors.
The new Kindle is powered by the Li-polymer batteries which have the capacity to last for weeks in a single charge. It comes in two variants 8 Gb with and 32 Gb with WiFi and 4G which allows the users to store thousands of books.
It supports Wi-Fi networks or hotspots that use the 802.11b, 802.11g, or 802.11n standard with support for WEP, WPA and WPA2 security or Wi-Fi Protected Setup (WPS). Content formats like Kindle Format 8 (AZW3), Kindle (AZW), TXT, PDF, unprotected MOBI, PRC natively and HTML DOC, DOCX, JPEG, GIF, PNG, PMP through conversion are supported.
With the new Kindle Paperwhite, we get instant access to new releases and bestsellers, plus over a million titles at  ₹299 or less.
The 8 Gb Kindle is priced at ₹12,999 and 32 Gb is priced at ₹17,999.