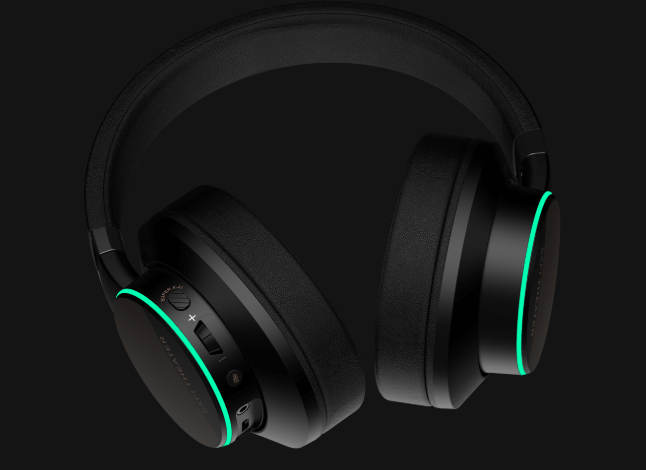 Super X-Fi technology uses computational audio to recreate the listening experience of a high-end multi-speaker system in a professional studio and delivers the same experience in headphones.
The new SXFI THEATER headphones come with built-in Super X-Fi Technology for personalized Audio Holography.
We can personalize our Super X-Fi profile through an advanced Head and Ear-Mapping process via the SXFI App. These headphones have soft protein leather which makes us comfortable even after using for several hours. The frequency response is about 20 Hz – 20 kHz with an impedance of 32 Ω and it weighs 346g.
"Super X-Fi audio tech is FRIGGING MIND-BLOWING"                                                                                                   – CNET
These are 2.4 GHz Low-latency wireless headphones. The Super X-Fi technology and proprietary digital audio transmission technology are used in an UltraDSP inside a wireless USD dongle which makes better quality audio compared to the Bluetooth headphones.  A separate USB extension dock (1.2m) is provided to extend the range of SXFI THEATER. The headphones work with Windows PC, Mac OS, PS4, and Nintendo Switch.
The SXFI THEATER headphone features 50mm Neodymium speakers which offers the best audio performance and a Gaming microphone which is detachable.
Control features include Volume and Playback controls (touch), power button, source, and Super X-Fi.
The battery life lasts up to 30 hours on a single charge.
The Creative SXFI THEATER headphones are priced at ₹ 17962.