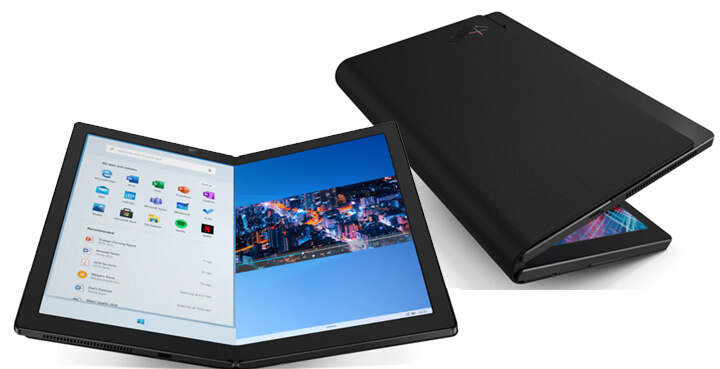 ThinkPads always are prodigious in the world of business. The International Space Station allows only ThinkPads which again prove them as an exception from other laptops. These are successful products right from their manufacture in 1992.
The new ThinkPad X1 comes with a foldable 13.3″ touchscreen display with a resolution of 2048 x 1536 pixels. The OLED screen offers a brightness of 300 nits. For a perfect video conference, the front has a 5MP camera and is integrated with the Dolby audio speaker system.
The X1 fold runs on the Android 10 operating system. The company has promised to upgrade the OS to Windows 10X for an enhanced foldable experience. It is packed with the Intel Core processor featuring Intel Hybrid Technology with Intel UHD Gen 11 Graphics. It has a storage capacity of 8GB RAM, and up to a 1TB SSD.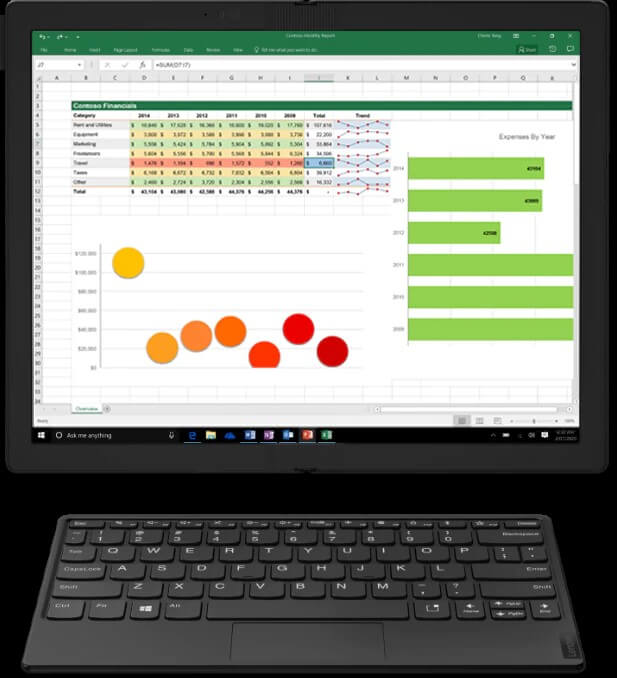 Connectivity features include Bluetooth version 5.0, 802.11ax WiFi, and has two USB (Gen 1 & Gen 2) Type C ports, and a SIM card slot. Other features include an Active Pen stylus and the Lenovo Mini Fold Keyboard.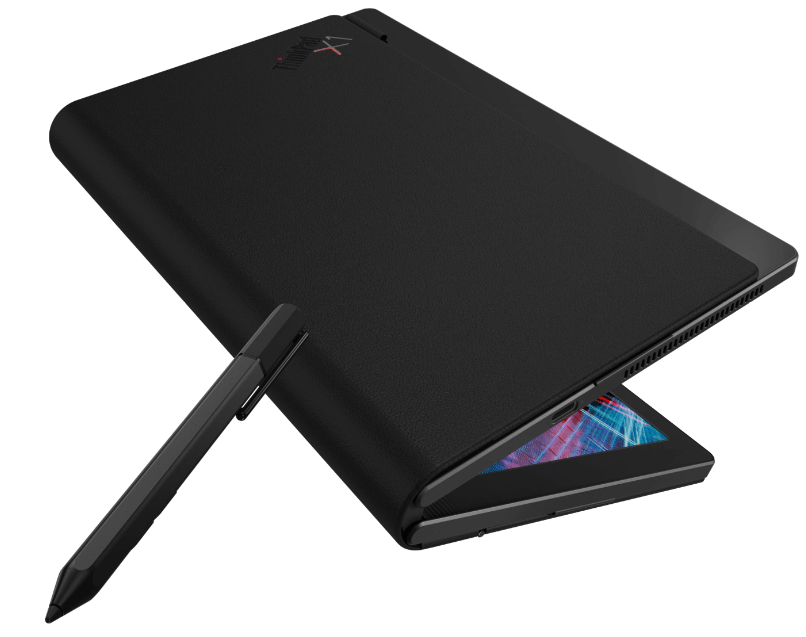 The foldable PC arrives with an Active Pen stylus or the Lenovo Bluetooth Mini Fold Keyboard. The keyboard charges by itself when closed and kept within the laptop. To hold and place the device in an allocated space, the ThinkPad X1 fold stand comes into light.
The expected price range of the ThinkPad X1 fold is $2,499.